SaaS and API-first solution
PhoneCall is Cloud-centric and horizontally scalable
Application Programming Interface (API) embedded in PhoneCall provides a programmatic access making possible to connect the solution with a CRM database.This ability to programmatically access all features enables integrating with many types of third-party applications, like Zapier, SalesForce, or Zendesk, and through protocols such as REST Webhook.
Zapier
Zapier is an intuitive online automation tool that connects your favorite Cloud-based apps  in just a few clicks.. You can easily move info between your web apps automatically (Zendesk , Salesforce…)  so you can focus on your most important work.
REST Hook
Embedded in PhoneCall, the REST Webhook standard limits the workload required for certain integrations. In addition, it defines events in which PhoneCall servers notify a third-party service.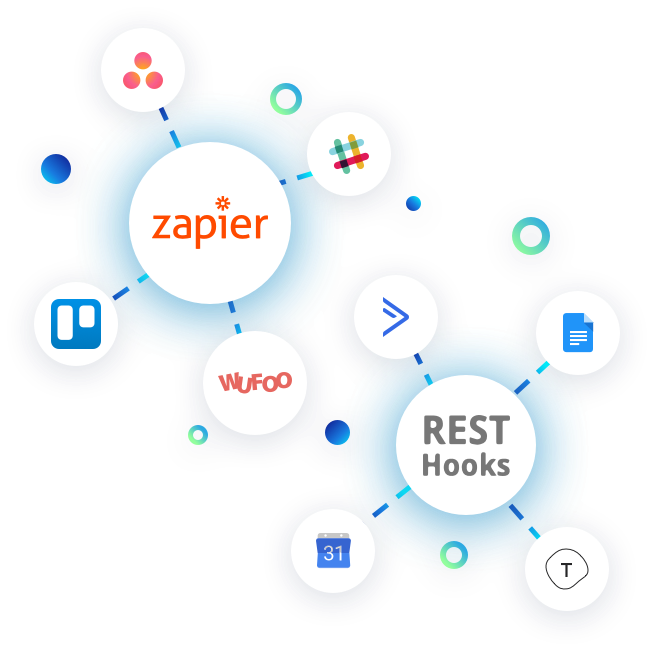 Accelerate the digital transformation of your contact center